Communication is one of the fundamental pillars of teamwork. That's why the second competence development session at the third edition of TIMMIS was centred around this aspect, which both students and mentors were able to work on. For this, they began a practical exercise that allowed them to experience the importance of good communication. While the majority of attendees waited outside the room, one of them told a long and detailed story to someone else, who was in charge of transmitting it to another person who had not heard it, who would then tell the story to someone else, one by one. Were the first and last versions the same?
With what they had recently experienced as an example, students and mentors from the third edition of TIMMIS learned which were the factors that could alter the results of the process of communicating. In particular, they learned to identify the filters that could help or hinder the transmission of a message in the process of communicating.
In the second part of the session, attendees met with members of their TIMMIS team to continue working on developing their business models. Firstly, they were in charge of defining the mission that the team sought to achieve. Following this, a member of each group was in charge of presenting the mission on which their team will work in the coming months to the rest of the auditorium.
To help to define their business model, the TIMMIS teams are based on the Canvas model. In this way, in the second development session, the teams were dedicated to identifying their clients, and they carried out tasks to continue researching options for their project during the week.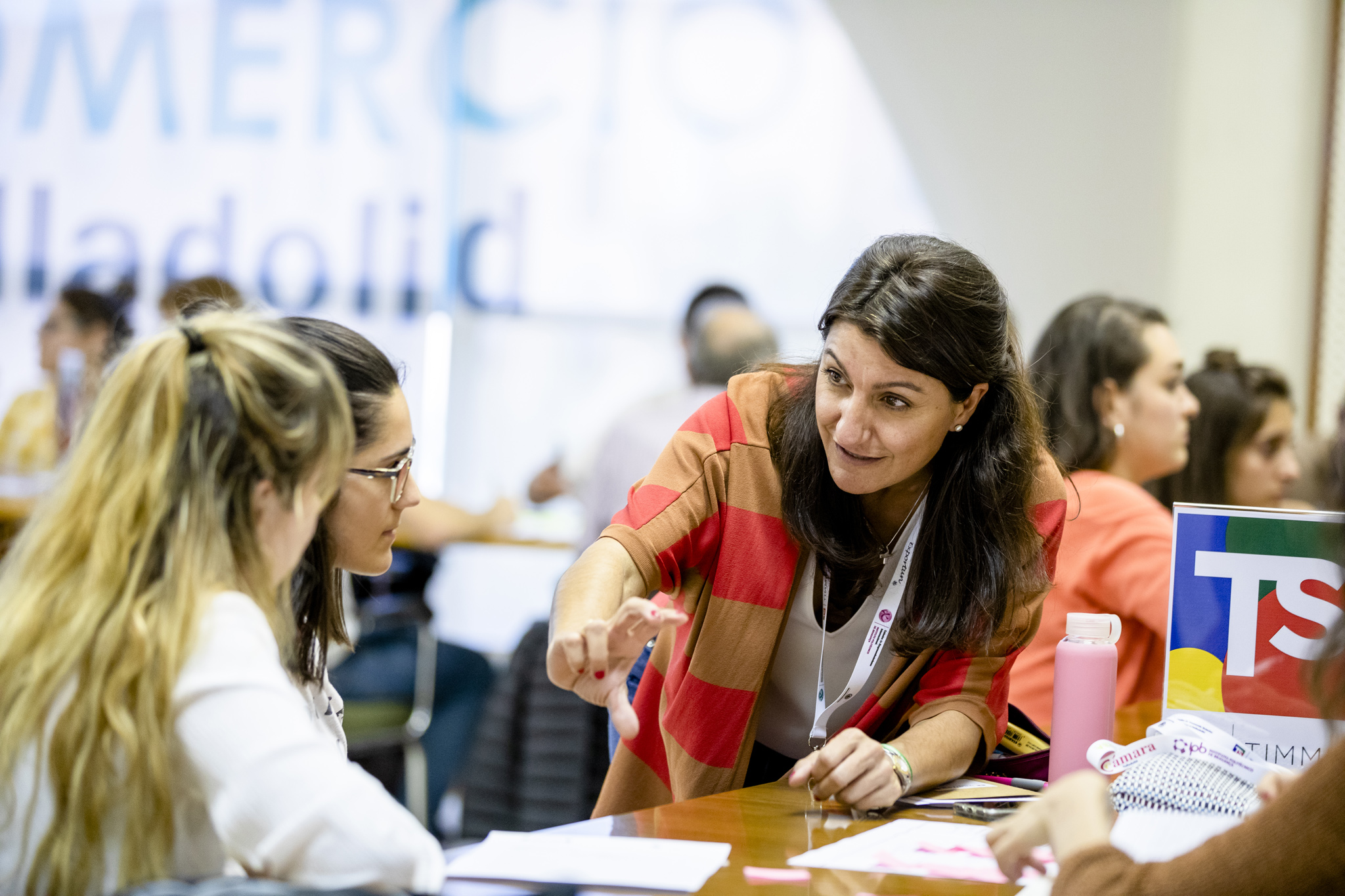 To end the session somewhat differently, students and mentors participated in another practical exercise, on this occasion to experiment with trust in their team. Do you trust your team enough to fall knowing that only they will catch you?